I help clients who have been victimized by abuses in the will/trust preparation or amendment process.
Boston Will Contest Lawyer and Attorney for Probate Disputes
Probate administration can result in disputes including will contests, intestacy and lost heir/excluded heir matters, improper or negligent administration allegations, and issues concerning entitlements to joint accounts.  As a Boston probate dispute lawyer, I represent clients in all matters relating probate and administration disputes.
Contact Us

By submitting this form, we will take no action to protect your interests. Submission of this form does not establish an attorney-client relationship or privilege.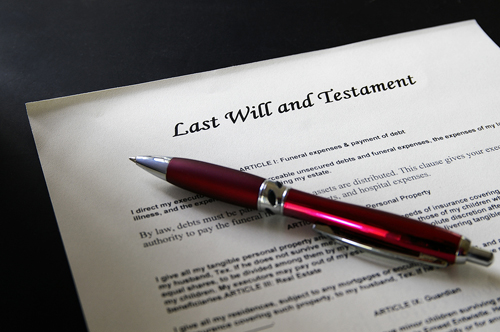 Probate Accounts
Will Contests
Do you believe a loved one's will was fraudulently drafted or executed?
Is the estate in question under attack by false claims?
Do you have other grounds to challenge a will?
If so, then I would invite you to call me.
In Massachusetts, a will can be challenged on many grounds, including lack of competency (or "testamentary capacity"), undue influence, and fraud. I represent clients in will contests and help protect their interests, and those of their family. 
More information about our representation in Massachusetts will contests.
Improper or Negligent Estate Administration
Estate personal representatives have a fiduciary duty to administer an estate in accordance with a will (or intestate law if there is no will) for the benefit of heirs or beneficiaries.  Sometimes personal representatives act wrongly for their own benefit by seeking to misappropriate estate assets.  Personal representatives may also fail to act in a prudent and professional manner.  In either case, if action is not taken quickly, the estate can be depleted.
Additionally, a personal representative may come under attack by those seeking to wrongly gain access to estate assets.
I represent clients seeking to bring claims for wrongful estate administration, and estate personal representatives wrongfully attacked or sued by those seeking unjust enrichment.
More information about our representation in Massachusetts Probate Administration Disputes
Please Call Me So that I Can Help You
Time is critical in probate contest matters, as assets can be quickly depleted and court rulings can irreparably effect the rights of those involved.
Let me begin working to protect your interests, and those of your family.  My focus is first and foremost on seeking to resolve disputes quickly, emphatically, and discreetly whenever possible.
For more information, please also see Massachusetts Probate Litigation – What All Participants Should Know.
Client Review
Alan Fanger is a highly-skilled attorney. In a short interview, he is able to discern the essence of a legal problem. He expresses the solution and proceeds wisely. He has an excellent speaking presence.
Google Review 5 Stars – D.R.