Facing a trust dispute or contest? Call Alan S. Fanger Attorney at Law for a free consultation.
Trust Dispute Lawyer & Trust Contest Attorney
Serving Clients in the Greater Boston Area, Including Wellesley, Newton, and the Surrounding Communities
Are you in the midst of a trust dispute in Boston and need legal guidance? As a trust contest attorney with over three decades of legal experience, I stand ready to provide strategic and pragmatic guidance in seeking to efficiently resolve complex trust disputes.
At Alan S. Fanger Attorney at Law, we understand the emotional and financial toll that trust disputes can have on individuals and families. That's why my team and I are dedicated to providing you with the personalized attention and legal expertise you need to resolve your trust dispute in a timely and effective manner.
How Can An Experience Boston Trust Contest Attorney Help With My Trust Dispute?
As a trust dispute lawyer serving Boston and the surrounding communities, I have extensive experience representing clients in a variety of trust disputes, including disputes involving breach of fiduciary duty, trust validity, trust modification or termination, disputes of over trust distributions, trust administration, and more. I pride myself on staying up-to-date on the latest developments in trust law to ensure that I am providing my clients with the best possible legal representation.
As a trust dispute lawyer with over thirty years of experience, I understand that every trust dispute is different, and I will work closely with you to develop a legal strategy that addresses your specific concerns and goals. You can expect personalized attention and customized legal strategies tailored to your unique situation. I also understand the importance of resolving trust disputes in a timely and cost-effective manner. That's why I strive to resolve disputes through negotiation and mediation whenever possible. However, if litigation becomes necessary, I have the experience and know how to tenaciously represent you in court.
Schedule A Free Consultation With Experienced Trust Contest Lawyer Alan Fanger.
Don't let a trust dispute cause unnecessary stress and uncertainty in your life. Schedule a free consultation with an experienced Boston trust dispute attorney to learn how we help resolve challenging trust disputes.
Contact Us

By submitting this form, we will take no action to protect your interests. Submission of this form does not establish an attorney-client relationship or privilege.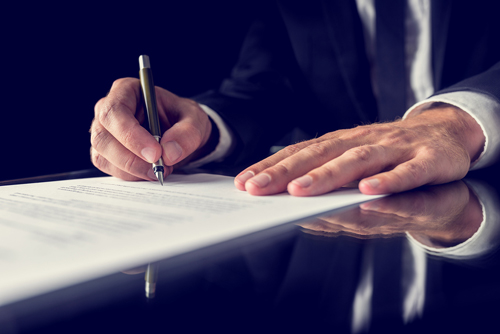 Get Help Now
If you're facing a trust dispute, don't hesitate to reach out to us at Alan S. Fanger Attorney at Law for a free consultation. As an experienced trust dispute attorney, I can listen to your concerns, evaluate your case, and provide you with the legal guidance you need to move forward.
As a trust contest lawyer with over three decades of experience, I understand the complexities and sensitivities of trust disputes, and I am committed to providing clients with the personalized attention and legal expertise they deserve. Contact my office today to schedule your free consultation and learn more about how I help resolve trust disputes.
Client Review
Attorney Fanger was extremely helpful in handling our case. We were immediately impressed with his insight and intelligence. We felt his understanding of the law in this area was excellent and if he didn't know something, he wasn't afraid to admit he would need to find out more and get back to us. He had our best interest in mind, but more importantly, he was fair and honest with us.
5 Star Avvo Review – Susan